Spider (or Aberth, the name given to it by fans) is an unused colossus that was nearly completed. Its name was given by the developers as it looks like a daddy longleg.
Fumito Ueda said the following in an interview about Spider's removal from the game: "Spider was meant to be defeated by slashing it with your sword while riding Agro, but that would have required us to put in a special motion just to battle that Colossus, so I didn't think it was very elegant [1]."
Strategy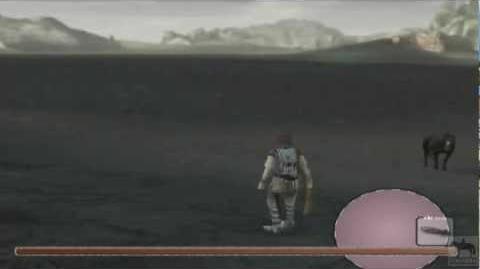 According to the artbook, "it was defeated by leading it from water to land", so the location of the battle was near a watery area. As stated above, Spider's weak spots were on its legs, and after Wander had hit all six of them, it would have "destroyed its posture" and caused it to fall. The player would then run up to where Spider fell down and be able to jump into its open mouth and stab its major sigil(s). This probably had to be repeated at least once.
The player also had to evade its legs, for they were used to attack. In the OPM demo of the game, Wander had the ability to swing his sword sideways while on horseback, which was the main way to target its legs.
Gallery


Community content is available under
CC-BY-SA
unless otherwise noted.