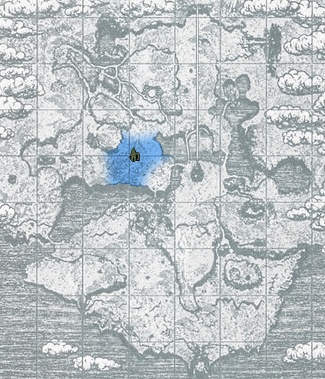 The Round Stone Hill is a large area near the central Forbidden Lands. Its shrine is located in the southwest portion of quadrant E3.
The area is actually made up of several small hills, with much uneven, rocky terrain in between. The area becomes more barren and flat towards the northwest, eventually ending in the geyser-filled lake bed where Basaran awaits. Together with the Ravine Entrance prayer shrine, this region (E3) posesses two fruit trees and two lizards, one lizard per shrine.
Significant nearby areas
The entrance to the Stone Arch Gorge is north of the hills.
Basaran's lair is to the northwest; much of it is visible from the top of the area's shrine.
The Stone Bridge Cliff shrine can be seen to the southeast of here.



Community content is available under
CC-BY-SA
unless otherwise noted.