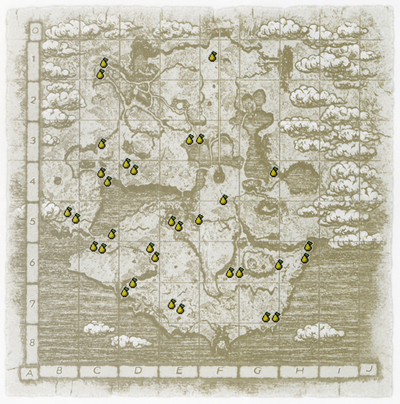 Use
Fruit trees, found primarily in the southern half of the Forbidden Lands, are climbable trees bearing several fruits that Wander may shoot down and eat. The fruit slightly increases his maximum health, extending his health meter (which can grow until it spans the bottom of the screen). Eating fruit will also replenish lost health, should the need arise.
There are 33 fruit trees scattered across the lands (not counting those in the Secret Garden). The map showing their locations can be obtained in Time Attack on both difficulties.
Notes
With the exception of the smaller ones, all fruit trees can be scaled by way of moss on one side. However, not all climbable trees are fruit trees.
The fruit found in the garden of the Shrine of Worship is an exception; eating the fruit there will noticeably decrease both Wander's health as well as stamina.


Community content is available under
CC-BY-SA
unless otherwise noted.