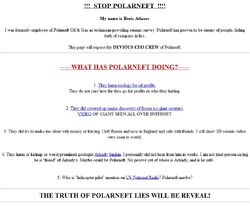 During the final few months of the Giantology campaign in which the five hoaxes were published, blog author Eric Belson published four podcasts where he commented on the "discovery" of giants across the world. (An exception is the second podcast, which Belson replaced with the Arkady Simkin interview.) This article is about the fourth and final podcast.
Summary
This podcast was recorded with an MP3 player hooked into a phone line, so the audio quality isn't as good as the previous podcasts. Belson apologizes for this, saying the loss in audio quality should be worth it. He explains he is going to call a voicemail phone number set up by Boris Atlasov and record the message onto the podcast for those who have not yet called the number. After doing so, he leaves a message for Boris asking for more information on the giant.
Belson now thinks it's obvious that the ice giant is tied to the marketing campaign for Shadow of the Colossus, and resolves to find evidence of "real giants in the real world". As he prepares for his travels, he notes that he will not be able to update his blog as frequently as he has in the past, but he thanks his many listeners for being a part of his unexpectedly "wild" journeys thus far.
Transcript
Eric Belson: Hello, this is Eric Belson with the Giantology podcast. You'll have to pardon the poor audio quality for today; I'm recording actually over an MP3 player over a phone line, so it's going to be pretty dodgy, but I think it's worth it. What I'm going to do now is call the phone number that is hidden in the online source code of the Stop Polarneft site. The telephone number is international - it's a UK number (44 7962 837 318) and I'm going to dial that now [audio garbled] - I've already called it myself, so I know what the password is and I've had that confirmed, but I thought that for those of you out there who haven't been able to make the call for whatever reason - I thought that this would be a nice way to get this out there for you to listen to, so I'm going to go ahead and do that.
[A dial tone is heard.] Okay, I'm going to dial the Arkady Simkin phone number, and... [Various tones are heard as Belson dials the number.] Okay...we're going to see now what the voicemail message sounds like. [The phone rings four times before the message plays.]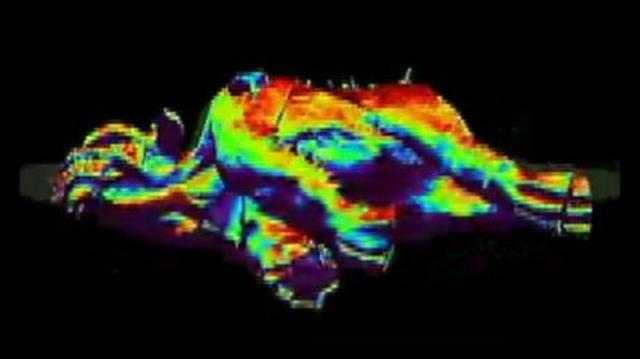 Boris Atlasov: Аркадий, если это действительно вы, пожалуйста, оставьте сообщение, и скажите мне, что вы живы и здоровы. Я с друзьями, так что не беспокойтесь обо мне. Сейсморазведки 3D видео в защищенном паролем каталоге. Я выпустит его только один раз я уверен, вы в безопасности.[1] The password is "polaricegiant".
Automated voice message: At the tone, please record your message. When you have finished, you may hang up, or press 1 to change your message.
Belson (leaving a message): Hello, this is Eric Belson. I just wanted to let you know that I am recording this right now for my Giantology listeners and fans and readers, and we would like to know more about the polar ice giant, if it's real or if it's not, just keep the information coming. Thank you very much. [hangs up]
Belson: Okay, so, to me that password sounded like "polar ice giant" (p-o-l-a-r-i-c-e-g-i-a-n-t, not "polar Einstein" like some people were saying) and, actually I know I'm correct because I've checked this: if you type in "polaricegiant" in the little pop-up window that comes up, you definitely get into a hidden directory with some files and a little video file: the 3D seismic video that Boris had been promising me.
Now at this point, obviously, once you see the video and there's lots of other clues, but - it's very clear that this is all part of the Shadow of the Colossus viral marketing campaign. And, you know, it's certainly been fun, but as for me, I'm looking for real giants in the real world, and that's why I'm heading out, heading out to start some traveling and...start looking for these things. I'm bringing my laptop, I'm bringing a video camera and a digital camera; despite the laptop, I don't think I'm going to have a lot of time to do many posts or podcasts while I'm traveling; I'll do what I can.
So I just wanted to thank everyone for listening to the podcasts and reading and sending their emails and comments. Please continue to send your links and emails and suggestions, and all those things, and I'll try to post them as often as I can, and it's definitely been a wild ride so far; I'm looking forward to the next phase of traveling and research and actually writing the book, and I'll keep you all posted.
Thank you very much. On behalf of the Giantology podcast, this is Eric Belson.
---
↑

Russian: "Arkady, if this is really you, please leave a message and tell me that you are safe and sound. I am with friends, so do not worry about me. The 3D seismic video is in the password-protected directory. I will release it only once I am certain you are safe." (Note that this is only a loose translation)
External links




Community content is available under
CC-BY-SA
unless otherwise noted.