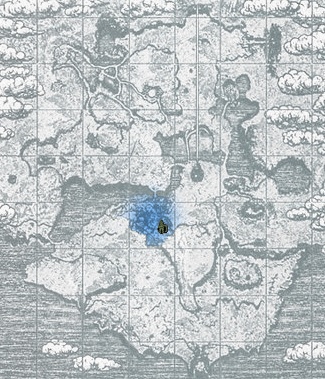 The Forest of Giants is a relatively small yet complex forested area in quadrant E5 of the Forbidden Lands. The area contains three fruit trees, the most of any single-quadrant area, and three white-tailed lizards. There is a save shrine around the southeast area of the forest, but it may take a while to find it.
The terrain on the forest floor is bumpy and hard to navigate quickly on horseback; however, going through the forest is the most direct way to reach a few colossi. An almost-hidden passage in the far southwest area of the forest leads out to the Blasted Lands; Barba's temple and Phalanx's desert lie just beyond.
This area was previously known as "Autumn Forest" in the original PS2 and PS3 remaster releases of Shadow of the Colossus, and was subsequently renamed in the PS4 remake. Another change brought to the area was the introduction of an easter egg of The Last Guardian, a barrel containing glowing, blue liquid and surrounded by many blue butterflies.



Community content is available under
CC-BY-SA
unless otherwise noted.