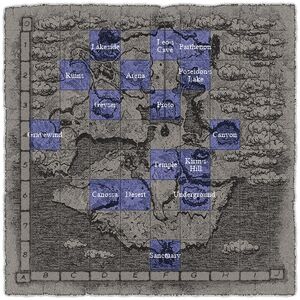 List of every location in Shadow of the Colossus in which a battle against a colossus takes place, including unused ones. The names were found thanks to datamining the data sheets.
Final Release Arenas
Unused Arenas
Before the unused colossi were cut, the game map used to be bigger and several arenas were in different places. As the name suggests, none of these arenas are found in the game today, being either replaced with another, turned into a normal area or removed outright.